Conference 
Applying Lean thinking and Lean production to the public sector aims to provide value for the government.  In addition, it aims to improve efficiency and delivery of value for money, while focusing on eliminating waste and improving the reliability of workflow.  The conference will bring together case examples from around the world.
The theme of the conference is Recognising Lean Transformation in the Public Sector. You will hear from a local and international thought leaders and practitioners in lean discussing Leadership, Culture and Team Building through keynote presentations, panel discussions, activities and Q&A.
Keynote Speakers include some of the top-leaning Lean worldwide experts.
Aidan McGovern – Senior Engineer – Office of Public Works
Aidan McGovern qualified as an engineer in the Dublin Institute of Technology, Bolton Street. He joined the public sector as a design engineer with the Office of Public Works in 2001. He is currently serving as a senior Engineer in the Estate Management Section within OPW. In 2013, Aidan completed a Masters in the University of Salford, Manchester in Quantity Surveying. He is a Chartered Engineer with Engineers Ireland. Aidan has extensive fit-out and refurbishment experience. OPW have one of the largest and most diverse property portfolios. They manage over 2,000 buildings spread over 1,700 properties throughout the country.
__________________________________________________
Amr Abdel-Azim – Chairman, LIPS Steering Committee, Senior Architect at Michigan State University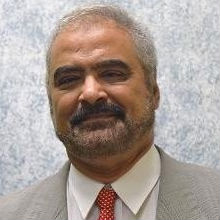 Amr is a pioneer in the area facilities management in higher education campuses. He is currently a Senior Architect at Michigan State University with 15+ years at the East Lansing, Michigan, Campus. Amr is a key participant in MSU capital planning process of over 5,200 acres (21 km2) of MSU's contiguous campus, there are 556 buildings: 100 for academics, 131 for agriculture, 166 for housing and food service, and 42 for athletics. Overall, the university has 22,763,025 square feet. Amr have had cutting-edge practice in Campus building technology, design-build project delivery, and construction quality.
His professional achievement includes building American University of Sharjah, a brand new campus from scratch at UAE. Founded in 1997, AUS is a private comprehensive university that has five colleges residing on a beautiful 330-acre located in the City of Sharjah, United Arab Emirates.
Amr had a leading effort in building Michigan State University Campus in Dubai as part of Dubai Academic City, completed in Sep, 2008. MSU Dubai is integrally connected to the main MSU campus, giving students the opportunities to enrich their academic and student life experience.
Amr served as the Senior Executive for Capital Projects at Rensselaer Polytechnic Institute (RPI) leading a capital construction program at RPI. The major Campus development involved $300-million state-of-the-art interdisciplinary research Center and world-class performing art Center (EMPAC) and related infrastructure.
Amr was the Director of Physical Plant of the newly established the American University of Sharjah and the University of Sharjah, started the Campus from scratch. The campus physical plant, which reflects a distinctive Arabic architectural style, is comprised of 90 administrative, classroom, athletic/recreational, and residential buildings totaling over 2,300,000 square feet.
Amr holds a bachelor degree in Architecture and a master degree in Urban Planning. He is Certified Educational Facilities Professional CEFP by APPA. He is an active member of many American and International organizations in the area of facilities in higher education, Lean Construction, and facilities management.
__________________________________________________
Angelyn Rowan – Partner – Philip Lee Solicitors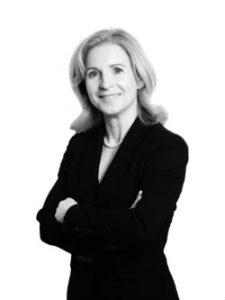 Angelyn advises clients on major infrastructure projects, complex procurement matters and construction. She is and has been involved in some of the largest public sector infrastructure projects in Ireland over recent years, including the development of the DIT Grangegorman Campus and Social Housing PPPs.
Angelyn's experience includes advising:
funders, developers, employers and contractors on all aspects of construction law, specialising mainly in non-contentious areas;
both the public and private sectors on Public Private Partnerships in the education, healthcare, social housing and roads sectors; and
on all aspects of Irish and European public procurement, including the conduct of tender procedures, procurement challenges and the rights and obligations of contracting authorities.
Angelyn is a member of the Law Society of Ireland, the Dublin Solicitors Bar Association, the Society of Construction Law and Procurement Lawyers' Association. She is a director of Lean Construction Ireland.
__________________________________________________
Bernie Barber – Head of Continuous Improvement – Ervia
Bernie Barber is Head of Continuous Improvement at Ervia, a multi-utility company distributing pipeline natural gas, water services and dark fibre services in Ireland. Among other things, Bernie has honours degrees in applied science (physics & maths) & supply chain management; she has a black belt in Lean Six Sigma and is also a certified trainer. Bernie has spent almost 30 years successfully driving transformation and process improvements in a variety of roles in high volume manufacturing, business services and public health environments. Prior to joining Ervia, Bernie worked at Johnson Controls where her transformation of global compliance programs won multiple awards for excellence and innovation. She also held various leadership roles in Logitech, developing much of their global Quality Assurance and Regulatory Compliance programs and establishing the Social & Environmental Responsibility program there. In 2013, Bernie supported Cork University Hospital by performing a Lean assessment of the National Cancer Control Program build plans for a radiation oncology center of excellence at the hospital and revising them to improve flow and optimise patient pathways.
__________________________________________________
Brad Brown – City of Grand Rapids, MI, Fire Department
Brad Brown started his fire service career in 1996 for the Guilford College Fire Department and was hired in 1999 by the Greensboro, NC fire department, an ISO class 1 and internationally accredited agency. After a few years on the streets in Grand Rapids, Brad displayed a penchant for paperwork and crunching numbers, so he moved into the planning division as a Strategic Planning Officer and subsequently Captain. After several years streamlining processes within that division, he went looking for a larger challenge and is now the Assistant Fire Chief overseeing a $32 Million dollar budget, a fleet of 35 fire apparatus, and 11 fire stations that date back to 1901.  Brad is a lifelong learner; earning his lean champion certification, his executive fire officer certification from the national fire academy, and is wrapping up his doctoral degree in organizational leadership and development from Cornerstone University in Grand Rapids, MI. Brad was selected as the 2018 American Society for Quality Richard A. Freund international scholarship winner and is focusing his dissertation on an embedded mixed methods multi-site  case study analysis of relational coordination dimensions and their impact on strategic intent within a Hoshin Kanri system.  He has presented numerous times over the past several years for the Michigan Lean Consortium, the American Society for Quality, the Association for Manufacturing Excellence, and the Center for Public Safety Excellence. Brad also sits on NFPA 1710- The National Fire Protection Association standard for the organization and deployment of fire suppression operations, emergency medical operations, and special operations to the public by career fire departments.
When not learning or working, Brad spends time on the family farm located in Fennville, MI with his wife Chandra, his daughter Addyson, his son Brocton, and way too many animals.
__________________________________________________
Brian G. Clare -TU Dublin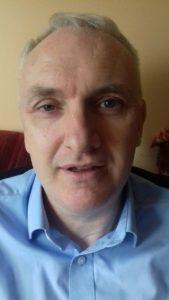 Brian has over 28 years experience in the construction sector in Ireland, UK, Europe, Middle East and the US, working on Hotels, Hospitals, Food production facilities, ICT & Pharmaceutical projects before moving to the educational sector as a Lecturer in Building Engineering, Project Management & Construction in the Dublin Institute of Technology in 2002.In January 2019 the DIT became the TU Dublin
Brian is the co-Chair of the LIPS 2019 conference in Dublin. He has been involved with Lean since 2014 with roles in LCI / IGLC and LIPS and has been the co-author of papers for IGLC 2015 and LCI Congress 2018, he is also past President of the Ireland chapter of the PMI and past Chairperson of the Project Management Society of Engineers Ireland.
__________________________________________________
Darrin Taylor – Lecturer in Management & Lean Programme Director – Waterford Institute of Technology (WIT) Business School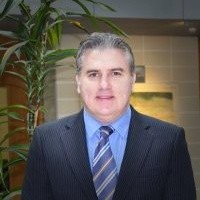 Lecturer in Management in the WIT Business School; Co-Director of the WIT Lean & Operational Excellence programme portfolio; Co-Founder and Principal Lead of the WIT Academy of Lean Enterprise Excellence; Faculty Member of the WIT RIKON Research Centre.
Darrin joined WIT in 2004 following more than a decade in private sector management and consultancy. He lectures Lean and Operational Excellence modules on the MBS in Lean Enterprise Excellence; the Higher Diploma in Business in Operational Excellence; the Diploma in Lean Fundamentals; the Executive MBA; and the MSc in Construction Project Management; and supervises postgraduate research on Lean Management, Lean Construction, Operational Excellence, Lean Supply Chain Management, and related areas. Darrin developed, compiled, and is Editor of the Lean Construction Ireland Annual Book of Cases – the first such Lean Construction case study publication of its kind in the world.
He coordinates the long-running Annual WIT Lean Enterprise Excellence Forum and the Annual WIT Lean Practitioner Seminar Series; and is a regular speaker at Lean and Operational Excellence conferences and events. Darrin continues to work extensively with industry, encompassing public and private organisations across all services and manufacturing sectors. He is a founding member of Lean Business Ireland; is a Special Advisor to the Board of Directors of Lean Construction Ireland; and is Chair of the South East Lean Network.
__________________________________________________
David Murray – Head of Mails Operational Excellence – An Post
David Murray is the Head of Mails Operational Excellence at An Post.
David is responsible for developing and implementing a continuous improvement culture through the use of Six Sigma and Lean Management as  the "Way" we operate on a daily basis.
Prior to joining An Post, David held leadership positions at Syncreon, Motorola and Continental Tyres. David is an Industrial Engineering graduate with a Bachelors Degree  in Business and is a Certified Lean Six Sigma Master Black Belt.
David's passion is gaelic football and he is the Club Secretary for Templeogue Synge Street GAA Club.
David found the National Lottery Treasure Hunt, Gold Bar in 1998.
__________________________________________________
Glenn Ballard – Research Associate with the Project Production Systems Laboratory – University of California Berkeley
Glenn entered the construction industry as a pipefitter's helper, transitioned to construction engineering, and in 1980 was named Manager of Productivity Improvement for a construction division of Brown and Root. He subsequently became an internal management consultant with Bechtel Petroleum, working on all aspects of project delivery, and supporting projects in other Bechtel divisions,  such as the South Texas Nuclear Plant. He began a management consulting business in 1987.  In parallel, he began lecturing on productivity and quality improvement at the University of California Berkeley in 1989, and completed the transition from industry to academia in 2005 when he was named Research Director for the university's Project Production Systems Laboratory. He co-founded the International Group for Lean Construction in 1993, the Lean Construction Institute in 1997, the Project Production Systems Laboratory in 2005, and Lean in the Public Sector in 2007. Glenn retired from his position as Research Director in 2019, but continues in a support role as a Research Associate for the Project Production Systems Laboratory.
With lots of help from others, Glenn developed the Last Planner System and Target Value Delivery, two key Lean Construction methods, both of which he continues to improve. A new Current Process Benchmark for the Last Planner System is due to be published by the end of 2019, and Glenn is now leading research groups to develop better methods for use in Target Value Delivery: conceptual estimating (estimating cost at completion prior to design) and using trade-off curves in aligning potentially conflicting stakeholder requirements. These will be incorporated in a future update of the Current Process Benchmark for Target Value Delivery.
Glenn has a long list of publications (see Google Scholar), many of which are available at the website of the International Group for Lean Construction (www.iglc.net).
__________________________________________________
Joe Lane – Head of Energy – Bord na Mona
Joe joined Bord na Móna in 2016 to lead its Business Transformation program. Prior to this, Joe held senior leadership roles with TE Connectivity at worldwide and EMEA levels. His career to-date has been across the medical device, electrical consumer goods and electrical HV and MV component industries over 35 years.
As Head of Business Transformation Joe's initial focus was on enabling Bord na Móna's transition through Operational Excellence/Lean. This role was expanded in 2017 to include People (HR) and Biodiversity/Ecology, in recognition of the central role these functions played in the company's change mission.
Following the launch of Bord na Móna's "Brown to Green" strategy in Oct 2018, Joe was asked to lead the newly consolidated Energy Business Unit in Bord na Móna.  In his current role, Joe leads the simplification and consolidation of Bord na Móna's traditional operating businesses focussed on substantially reducing carbon emissions, with full P&L accountability.
__________________________________________________
John Maxwell – Head of Continuous Improvement – National Treasury Management Agency
John is responsible for promoting and embedding continuous improvement as a "Way of Working" across the National Treasury Management Agency (NTMA) through the use of Lean Management and Lean tools for problem solving.
Prior to joining the NTMA John worked in the energy, aviation and not for profit sectors in senior roles covering corporate governance, information systems, finance and change management.
The NTMA is a public-sector organisation mandated by the Government of Ireland to provide a range of asset and liability management services which include:
Borrowing on behalf of the Government and management of the National Debt,
Management of certain claims against the State and State authorities,
Provision of corporate finance expertise to take a commercial approach to the oversight of certain State companies,
Adviser to State authorities on public investment projects and procurement and delivery of Public Private Partnership projects.
Investment on a commercial basis to support economic growth and employment in Ireland.
The Continuous Improvement team vision is for:
"An organisation that strives for operational excellence through continuous process improvement."
with guiding principles of:
Respect for People
Focus on Customer Value
Joined Up thinking
It's acceptable to Fail
Transparency and Openness
The Continuous Improvement programme is focussed on building staff capability to become a more adaptive organisation that values self-leadership, collaboration and learning. This is achieved by:
Partnering with business leaders to understand and deliver improvement needs and objectives
Providing Tools, Frameworks and Knowledge Sharing
Change Management and Project Delivery
Training Coaching and Facilitation
Providing insights and expertise
__________________________________________________
Jude Carey – Head of Asset Management – Irish Rail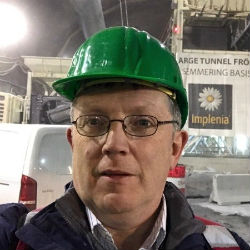 Jude Carey is Head of Asset Management for Irish Rail. His responsibilities include raising the Asset Management Capability of the Irish Rail network to be compliant with ISO55001 and include the development of Irish Rail's Asset Management Information Systems. He joined Irish Rail in 2007.
Asset Management is about maximising the "Value" realised from an organisation's assets. Continuous Improvement projects are a key pillar in delivering the ongoing Asset Management journey. Such projects should be "Enterprise Wide" and structured to deliver maximum "Value" to the organisation.
He is an active member of the Asset Management expert working group in the International Union of Railways (UIC). This group's membership comprises 11 of the leading European Railways. He is co-author of the UIC publication "A guide to implementing Asset Management in Rail".
__________________________________________________
Dr. Kavin Andi – Director – London Head & Neck Clinic
Head & Neck Cancer Surgeon.
Microvascular Facial Plastic & Reconstructive Surgeon.
Skin & Facial Aesthetic Surgeon.
__________________________________________________
Margaret Attridge – Southern Region Operations Manager – Irish Water
Margaret is responsible for ensuring the delivery of all water and wastewater services in the Southern Region (Munster and the South-East). In this role, she has overall responsibility for ensuring that 1.25 million customers in the region have a clean, safe, secure water supply and that wastewater is treated to an appropriate standard before being returned to the environment.
Margaret has a Degree in Civil Engineering and a Post Graduate Diploma in Environmental Engineering: She has a green Belt in Lean Six Sigma. Following a period working for Civil Engineering Contractors in the UK, Margaret worked for over 20 years with RPS Consulting Engineers primarily in Water Services before joining Irish Water.
__________________________________________________
Orla Gogarty – St Patricks Mental Hospital
I am a high energy Senior Executive who has delivered complex multi-million transformational programmes in the healthcare sector including the first Integrated Mental Electronic Health Record in Ireland which was delivered on time, in Scope, within budget and aligned to a rigorous MHC compliance framework. Our EHR, branded eSwift, delivered multiple electronic record modules simultaneously from eReferrals, bed management, Clinical and Risk assessment, Clinical documentation, ePrescribing, Electronic Order/Comms, Medication eAdministration, Individual Care Planning, Incident and Discharge Management. Drawing on over 34 years experience in strategic service management and development in Ireland, Canada and the UK, I enjoy implementing large scale change management programmes to meet strategic, business and service objectives on time and on budget. I am positive, focused and collaborative leader who enjoys building,mentoring and working with cross functional teams to deliver services in new ways.
__________________________________________________
Paul Ebbs – WSP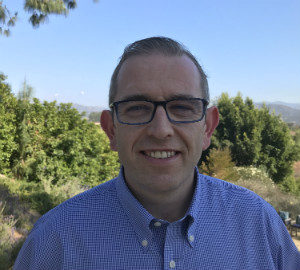 Paul has 23 years' industry experience in a range of healthcare, educational, residential, commercial, infrastructure and decommissioning projects. Roles included Mechanical Technician, General Operative, Finishing Foreman, Site/Project Manager, Low Energy Consultant. He is an advocate of innovation through research and inventing and implementing Lean Project Delivery methods. He is a Research Fellow for Professor Christine Pasquire at the Centre for Lean Projects in Nottingham Trent University (NTU), UK. Paul's research interests include the integration of production risk with the Last Planner® System (LPS), collaborative risk management, the facilitator's role in the LPS, the role of language and moods in teams, and how the invisible soft skills required to sustain lean implementations are developed and coached. The output from his applied research is being used by industry in Ireland and the UK and is regularly showcased at annual events at NTU and LCI UK's Annual Training Day.
He co-founded the Construction Innovation Lab in the Dublin Institute of Technology (DIT) in 2013 and Lean Construction Ireland (LCi) in 2014. Since 2015 he worked as a Lean Coach and trainer with Umstot Project and Facilities Solutions with organisations in Ireland and the US. Paul is an author of blogs, industry articles and IGLC papers and is a presenter of webinars' for LCi. He is the conference chair of the IGLC's 27th Annual Conference in Dublin, Ireland, July 2019 and co-chair of Lean in the Public Sector (LIPS) Dublin, Ireland, December 2019.
Paul holds a 1st Class Honours BSc in Construction Management from the DIT, Ireland. He received several awards from industry and academia since 2008 including the Ivan Webb Gold Medal Award in 2012 for overall top marks in his final year.
__________________________________________________
Pekka Petäjäniemi – Divison Director – Investments – Finnish Transport Infrastructure Agency

His department is responsible for over 30 Major Projects of which the annual budget is app. 600 M€. Mr. Petäjäniemi has developed and adopted many new methods for efficient and interactive construction, especially for integrated project team models. Mr. Petäjäniemi has worked in total 32 years both public and private sectors in Finland and in Germany as a project engineer, project manager and last 10 years in executive positions.
__________________________________________________
Renée Smith – Founder – A Human Workplace
As the Founder of A Human Workplace, Renée champions a more loving, humane, and safe workplace where everyone is welcome to bring their whole selves to work. This is an effective workplace where individuals and teams can be and do and bring their very best to their toughest challenges.
She does this through primary research, writing, and speaking on Making Work More Human, through hosting gatherings of A Human Workplace to discover and practice what it means to be human at work, and through consulting services to select leaders, teams and organizations. She actively collaborates with others around the world to grow the momentum to shift workplace cultures everywhere.
Renée simultaneously serves at as Director of Workplace Transformation at Results Washington, in the Office of the Governor, where she leads a statewide program to Make Government More Human, by applying human-centered principles and practices to state government workplace cultures.
Before joining Results Washington, Renée spent nearly seventeen years providing organization development services to public, private, and non-profit organizations, as both an internal and external consultant, always with creativity and keen attunement to people. At the Department of Enterprise Services (DES) Renée directed the Organization Development Services Division that provided Lean Transformation Services and Change Excellence Services to DES and Government to Government Consulting Services to other state and local governments.
She earned a Master of Science in Organization Development from Pepperdine University and a Bachelor of Arts in Organizational Behavior from Seattle Pacific University. She also earned a Lean Six Sigma Black Belt. A mother of four and grandmother of three, she lives in Tacoma in a 105 year old Craftsman home and enjoys drawing for pleasure, cooking for friends and family, being on or near the water, and exploring cities around the world.
__________________________________________________
Ruairí Ó hAilín – Manager of Operational Excellence Department – Enterprise Ireland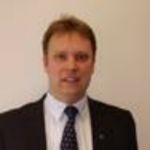 Ruairí Ó hAilín is manager of the Operational Excellence department within Enterprise Ireland, whose mission is to support and incentivise Irish companies to invest in the capability and capacity of their people to prepare for the future.
After graduating as an electronic engineer, Ruairí has worked in Telecoms, Consumer Electronics, and Medical systems industries. Since joining Enterprise Ireland in 2006, Ruairí has worked with over 400 Irish and international companies of all sizes in the ICT area on their Research and Development journeys – evaluating and challenging their visions for the future.
Although a relatively recent LEAN convert, Ruairí has always been process oriented – from implementing on ISO9000 and CMM in the 90s to managing projects for major multinationals and subsequently driving process improvements in Enterprise Ireland.
__________________________________________________
Sean McCarthy – Cluain Limited
Lean Consultant and Mentor with extensive experience on Lean Transformations in both project and manufacturing operations. Proven record on leading and inspiring Leadership for Lean, Quality and Safety transformations in multiple organisations with successful business outcomes.
Commended by LCI (Lean Construction Ireland) as a Lean Consultant and Lean Service Provider to the Construction Industry.
Project and Management Executive with almost 40 years on varied and extensive Program and Project Management assignments with major Multinational corporations in the semiconductor, pharmaceutical and heavy chemical sectors. Extensive and proven acumen, leadership and management experience from establishing and managing major projects and operations; creating and managing high performance project organisations and teams; adopting best practices and processes from non related industries; leading and managing change; and leading transformations on Lean and Safety. Achieved world class performance on all business metrics and with breakthrough results on cost, schedule, safety and quality metrics.
__________________________________________________
Shervin Haghsheno – Karlsruhe Institute of Technology (KIT)
Bio to Follow
__________________________________________________
Siobhain Danaher – DAA
Siobhain Danaher is a Lean Practitioner currently working as Continuous Improvement Managers in daa's (formerly Dublin Airport Authority) Shared Services Centre having previously gained many years of Lean experience in the Pharmaceutical Industry.
Siobhain utilises her knowledge of Lean Tools and Systems and her passion for development of People through Lean Leadership to create a Lean Culture of learning, problem solving and open conversations which in turn drives business growth and sustainability of this growth.
'The Art Of Positive Change' is where Siobhain shares her thoughts on Lean, Life and Positive Change.  Siobhain is also a Travel Photographer whose work can be seen on her website www.siodanphoto.com, on her blog 'The Photographer's Guide To Travel'  and in her Travel Photography Books on Blurb and Amazon.
__________________________________________________
Dr. Tariq Abdelhamid – Michigan State University
Dr. Abdelhamid is Chief Lean Performance Officer with the Residential and Hospitality (RHS) Division at Michigan State University (MSU), working with colleagues on a lean transformation journey.  He also holds an Associate Professor of Lean Construction appointment at the School of Planning, Design and Construction, Michigan State University (MSU).  His research focus at MSU is on the discovery, exploration, and application of new theories and methods to arrive at the most efficient and effective Workflow and Safety Management practices in production environments.
Trained by Greg Howell and Glenn Ballard (founders of the Lean Construction Institute (LCI), USA), Tariq co-founded and is co-Editor of the Lean Construction Journal since its inception in 2003.  Tariq served as the Lean/IPD Coach for the recently completed (Jan 2013) Shaw Hall Dining Renovation project at MSU, the first Integrated Lean Project Delivery project at a public university in the United States.  Tariq was a member of the first AGC Lean Construction Steering Committee, and he was also involved (2009-2013) as a subject matter expert and content developer in the Associated General Contractors of America ongoing effort to develop a comprehensive Lean Construction Education Program (LCEP), and is a certified LCEP instructor.   Tariq also works on Lean Construction and Integrated Lean Project Delivery engagements with design and construction teams on projects of any budget size, supporting client teams in Lean Construction transformation journeys, and coaching teams on using relational contracts.  Safety consulting work has emphasized workflow variation, accident causation, signal detection theory, and resilience engineering.  Tariq works as a Lean Construction and Production Advisor to KPMG India, Enovio Consulting, The ReAlignment Group, and Gemba Kaizen Consulting.
Prior to joining MSU in 2000, he was trained and worked as a Lean Production subject matter expert for Ford Motor Company – Ford Product Development System (FPDS). He also provided project management and scheduling expertise and services to vehicle programs to guarantee successful project completion.  He co-developed a training class on project management for the powertrain operations division at Ford.  He also worked as a Scheduler/Planner for PAC Project Advisors, and an Engineer III for the University of Michigan Construction Engineering and Management Office.
Tariq earned a PhD in Civil Engineering ('99), and two master's degrees in Industrial and Operations Engineering ('97) and Construction Engineering and Management ('95) from the University of Michigan.  His Bachelor of Science in Civil Engineering ('93) is from Alexandria University, Egypt.
__________________________________________________
Victor Roig – Lean Construction BCN by ITEC
Victor Roig Segura is Civil Engineer (Universitat Politècnica de Catalunya, 1985).
In 2012, he founded Bimetric Lab, a consultancy firm that aims to become a catalyst for the transformation of the construction sector, built on the introduction of the Lean construction and BIM principles. Currently, he is advising some organizations and companies, both public and privates.
Member of the coordination committee of "Lean Construction Barcelona by ITeC", which has organized the LIPS 2015 Conference, the annual Lean Day since 2016 and the Lean Coffees, meetings of the Lean community to share experiences about Lean specific topics.
Since March 2015, he is a Member of the Commission "Building the Future", initiative launched by ITeC, with the aim to introduce Lean thinking principles, BIM methodology and collaborative contracts on the construction Industry.
Since December 2015, he is Professor at the Department of Architectural Technology of Barcelona School of Building Construction (EPSEB-UPC).
Since September 2016, he is member of the organizing committee of the LIPS conference.
Spanish and Catalan Editor of the BIMDictionary, he is a Core member of BIMe Initiative (http://bimexcellence.org/) a not-for-profit effort based on the BIM Excellence approach and unique research-based approach to digital innovation in the construction industry.
Previously, from 1987 to 2011, he worked at GPO Ingeniería S.A, an engineering and architecture consultancy firm, as an Engineer, as a Project Manager on large investment works and as a General Manager of the Building division and Project Manager. He became an associate in 1996.
__________________________________________________
Dr William Huen – UCSF
Dr. William Huen is Associate Clinical Professor of Medicine at UCSF and Associate Chief Medical Officer in Quality and Lean at Zuckerberg San Francisco General Hospital & Trauma Center.
Dr. Huen cares for patients and teaches physician trainees as an academic hospitalist on the Inpatient Medicine and Consultation services at Zuckerberg San Francisco General.  He finds joy as a lifelong learner and practitioner of quality improvement, education and multidisciplinary collaboration for vulnerable populations within the safety net.  Supporting teams in Quality Management and the Kaizen Promotion Office, Dr. Huen has worked to translate strategy into daily operations, partner with clinical and non-clinical leaders for data-driven alignment and accountability, and develop effective leaders and teams.  Dr. Huen has most recently focused on teaching, coaching and integrating A3 Thinking, Daily Management System and Principle-Based Leadership as a shared approach to achieving ZSFG's mission and True North goals for San Francisco's patients and community.
Dr. Huen is from Oakland, California and studied public policy at Princeton University.  He completed medical school in the UCB-UCSF Joint Medical Program, where he received an MPH in Health Policy and Management and MS in Health and Medical Sciences. Dr. Huen completed his residency in Internal Medicine at the San Francisco General Hospital Primary Care Program at UCSF.
__________________________________________________